PC žaidimų kodai - Grand Theft Auto 4: The Ballad of Gay Tony
Žaidimų kodai - Grand Theft Auto 4 kodai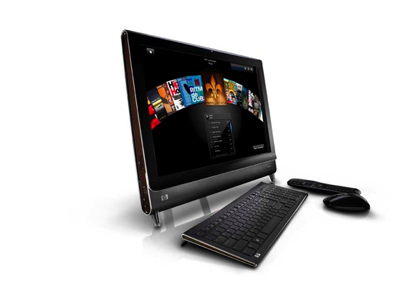 PASTABA
Mieli lankytojai prašome nevartoti keiksmažodžių, nes šį puslapį tvarko administratoriai, jeigu rasite kokių trūkumų ar klaidų žaidimų kodai puslapyje prašome mus informuoti, t.y. parašykite į komentarus.
Šiek tiek apie Grand Theft Auto 4: The Ballad of Gay Tony žaidimą:
Šioje dalyje įsikūnysite Luis Fernando Lopez - buvusį narkotikų dealerį, kuris dirba Tonio ("Gay Tony") asmens sargybiniu. Jūs tūrėsite padėti tvarkytis Tonio gyvenimą , kurį jis sujaukė. Galėsite prižiūrėti Tonio klubus bei su savo senais draugais užsiiminėti narkotiku verslu. Taip pat bus tokių mini žaidimukų kaip : šokiai klube, muštynės narve be taisyklių ir t.t.
Žaidimų kodai - Grand Theft Auto 4: The Ballad of Gay Tony kodai:
Įvesk šiuos tel. numerius į savo mobilų telefona žaidimo metu ir skambink:
Akuma (motociklas) - 625-555-0200
APC(Tankas) - 272-555-8265
Buzzard(sraigtasparnis) - 359-555-2899
Pakeisti orą - 468-555-0100
Floater(laivas) - 938-555-0150
Gyvybės ir šarvai - 362-555-0100
Gyvybės, šarvai ir naujausi ginklai - 482-555-0100
Parešiutas - 359-555-7272
Pakelti ieškomumo lygi - 267-555-0150
Nuimti ieškomumo lygi - 267-555-0150
Sniper ginklo kulkos sprogsta - 486-555-2526
Annihilator - 359-555-0100
Bullet GT - 227-555-9666
Cognoscenti - 227-555-0142
Comet - 227-555-0175
Jetmax - 938-555-0100
NRG-900 - 625-555-0100
Sanchez - 625-555-0150
Super GT - 227-555-0168
Turismo - 227-555-0147
FIB Buffalo - 227-555-0100
Super Punch (sprogstantys smūgiai) - 276-555-2666
Vader(motociklas) - 625-555-3273
Ginklai(Nauji ir patobulinti) - 486-555-0100
Ginklai(Vargšo) - 486-555-0150
Slapti numeriai:
Bean Machine Coffee : 555-0110
Emergency Services : 911
Express Car Service : 555-2222
Express Car Service : 555-3333
Fire Proof Doors : 555-5700
Hero Shop : 555-8575
LCPD Recruitment : 555-RECRUIT
Liberty Construction : 555-1274-73
No Problemo Bail Bonds : 555-945-733-92
Storage : 555-221-3877
Superb Deli : 555-4674
The Serrated Edge : 1-800-555-5555
Used Auto Parts : 555-7300
Vinewood Laundromat : 555-5123
ZiT : 948-555-010
www.zaidimukodai.lt
Balsavimas
Žiūrėta:
13968
| Balsų:
74
| Vidurkis: