PC žaidimų kodai - BloodRayne 2
Žaidimų kodai - BloodRayne 2 kodai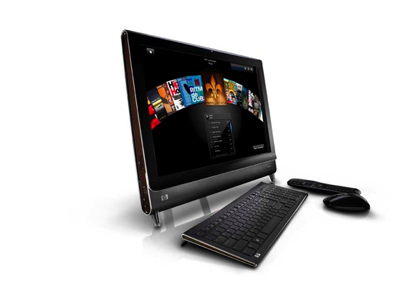 PASTABA
Mieli lankytojai prašome nevartoti keiksmažodžių, nes šį puslapį tvarko administratoriai, jeigu rasite kokių trūkumų ar klaidų žaidimų kodai puslapyje prašome mus informuoti, t.y. parašykite į komentarus.
Šiek tiek apie BloodRayne 2 žaidimą
BloodRayne 2 kodai duoda jums puikią galimybę susipažinti su žaidimu jo siužetu ir spec. ypatybėmis. Žaidime, kaip ir minėjau, atsiras naujų efektų, daugiau kraujo, bei įdomesni priešai ir aplamai viskas įdomiau. Pasižymėjo geresne grafika nei 1 dalis. Teks įveikti ir paskutinį stipriausią bosą. Lankykis žaidimų kodai puslapyje ir sužinok apie žaidimą daugiau!
Žaidimų kodai - BloodRayne 2 kodai:
Kodai:

Įveskite sekančius kodus, turėtų pasirodyt patvirtinantis pranešimas.


All FMV sequences - PENSION REAP SUPER VULGAR
Alternate outfits - WHACK LICK EROTIC CUNNINGLY
All cheats, warp room, debug option - WANT THIS DARK REALITY TAINT QWEEF
All combos - BONE THIS CURRY VOTE
All gun modes; must collect all guns first - WHISKEY FAKE KABLOW SHOOT
All powers; must complete game first - BLANK UGLY PUSTULE EATER
Credit Carnage 1,000 Points - CARGO FIRE IMP KAK
Credit Gun 1,000 Points - LATE NUTURE QWEEF SUPER
Fill Bloodlust - NAKED JUGGY RESISTANCE PACY
God mode - UBER TAINT JOAD DURF KWIS
Gratuitous dismemberment - DODGE THIS MOIST PIMP
Juggy mode - FAKE BURST CUNNINGLY DISTORTED
Level select - ANOMALIES ARE JUAN INSULATED
Restore health - NURTURE HAPPY PUSTULE ERASURE
Refill ammunition - WHACK THIS MOLESTED NINJA
Slideshows - ARDENT HUNGRY NAKED NINJA.
Toggle enemies frozen - BLUE GREEN PURPLE IMP
Time factor - QUANTUM LAMENT DISTORTED DOTING
Unlimited ammunition - UGLY DARK HEATED ORANGE QUAFF
Unlimited health and rage; enable God mode first - TERMINAL REALITY SUPER UBER XXX VACATE
Unlimited Rage - PIMP REAP DARK DARK MUSE


Kodai 2:

Gali tekt panaudot šiuos:

1. God Mode = UBERTAINTJOADDURFKWIS
2. Time Factor = QUANTEMLAMENTDISTORTEDDOTING
3. Extra Blood & Gore = DODGETHISMOISTPIMP
4. Restore Health = NURTUREHAPPYPUSTULEERASURE
5. Fill Rage = NAKEDJUGGYRESISTANCEEPACY
6. Fill Ammunition = WHACHTHISMOLESTEDNINJA
7. Unlimited Health (my new favorite) = TERMINALREALITYSUPERUBERXXXVACATE
8. Unlimited Rage = PIMPREAPDARKDARKMUSE
9. Unlimited Ammunition = UGLYDARKHEATEDORANGEQUAFF
10. Juggy Mode = FAKEBUSTCUNNINGDISTORTED
11. Freeze Enemies = BLUEGREENPURPLEIMP
12. Unlock All Guns = WHISKEYFAKEKABLOSHOOT
13. Unlock All Powers = BLANKUGLYPUSTULEATER
14. Unlock All Combos = BONETHISCURRYVOTE
15. Unlock Level Select = ANOMALIESAREJUANINSULATED
16. Unlock Overload = THISDARKDISTORTEDREALITY
17. Unlock Slideshows = ARDENTHUNGRYNAKEDNINJA
18. Unlock Movies = PENSIONREAPSUPERVULGAR
19. Unlock Outfits = WHACKLICKEROTICCUNNINGLY
20. Credit Carnage Points = CARGOFIREIMPKAK
21. Credit Gun Experience = LATENURTUREQWEEFSUPER


Patarimas:

Defeating Slezz:

To kill Slezz, the huge creature in the sewer, you must turn on the water by hitting the lever. Then, catch the men that jump at you in mid-air and launch them back at her chest. They will explode, and after awhile she will die.
While doing this, you must be careful so that the people in the room do not attack you from behind.
www.zaidimukodai.lt
Balsavimas
Žiūrėta:
3368
| Balsų:
1
| Vidurkis: